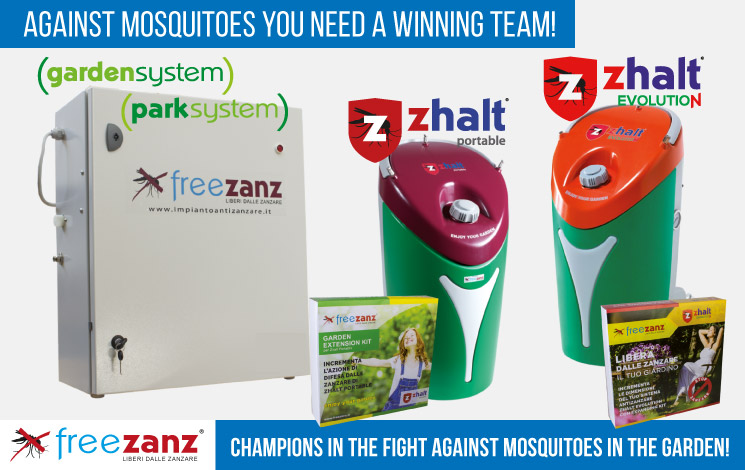 Freezanz mosquito misting systems (also know as "anti mosquito misters") are application systems designed to spray specific products, resulting from scientific research, in a fine mist to keep away mosquitoes and other insects from your garden or backyard.
Our outdoor mosquito control systems is the perfect solution for residential or business.
Freezanz mosquito misting systems are completely studied, designed and produced in Italy.
FREE YOUR GARDEN FROM MOSQUITOES
From Freezanz experts' experience and professionalism a new techology was born, highly reliable and effective, that allows to protect the area against mosquitoes and other insects, permitting to live your garden in full relax and harmony again.